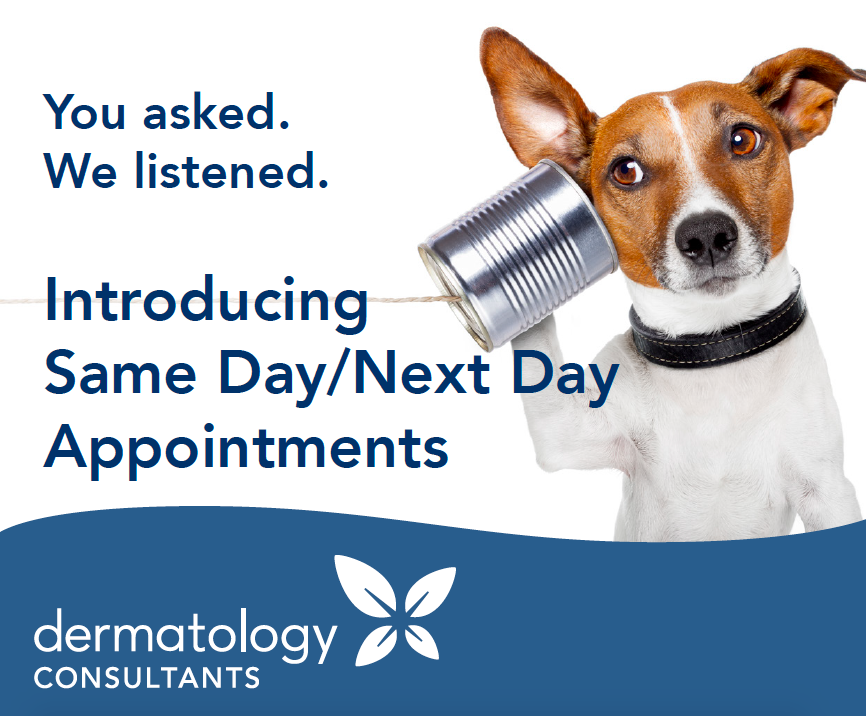 Dermatology Consultants is proud to be the first Dermatology practice in the Twin Cities to offer new and existing patients the option of scheduling an appointment with a Board-Certified Dermatologist within 24 hours of your request.We realize that skin problems could be serious and may require diagnosis and treatment right away. Appointments can be made by either calling our scheduling line at 651-209-1600 or by requesting an appointment online. Our schedulers will help you find a time that meets your needs.
Please be aware that same day/next day appointments will be scheduled based on the next available physician and/or office location. We will do our best to accommodate preferences for specific doctors and locations, but cannot guarantee same day/next day appointments for those requests.
Our practice is offering this exciting new service to accommodate patients who may have annoying or worrisome skin conditions that simply cannot wait. For more information and to schedule your next dermatology appointment visit our website here.
You asked and we listened.