SILKPEEL – EXFOLIATION. CLEANSING. NOURISHING.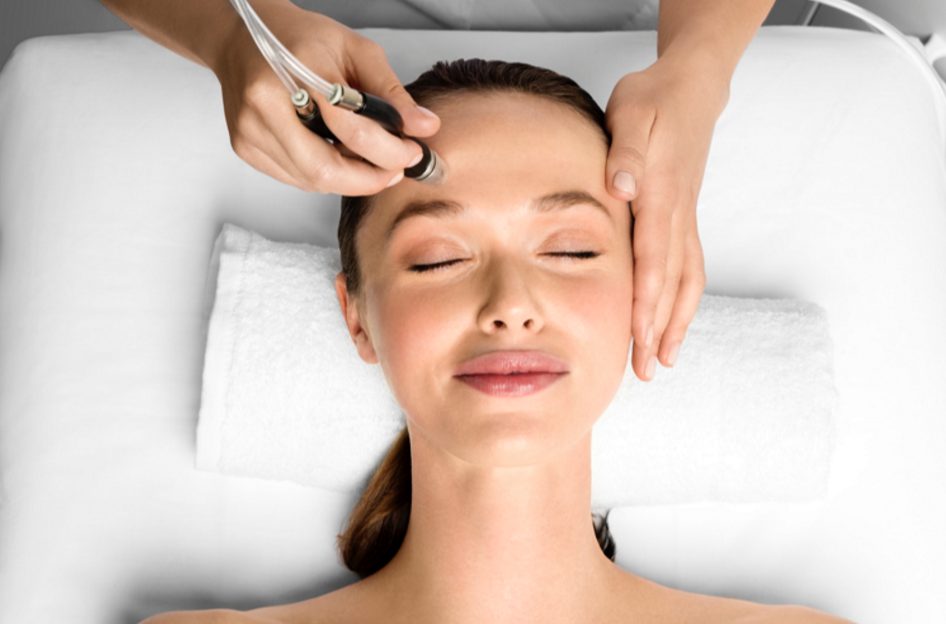 SilkPeel cosmetic treatment is a fully customizable treatment option for rejuvenating skin and restoring a healthy feel and look. You can improve your skin tone and texture by reducing large pores, minimizing the effects of sun damage, fading the appearance of brown spots, and reducing fine wrinkles like lip lines. SilkPeel utilizes the latest non-invasive technology to:
Exfoliate skin with the handheld machine's diamond treatment head, which sloughs off dead, tough cells from the outer layer of the skin.
Deep cleanse skin with gentle yet effective suction that extracts dirt, debris, infection and more.
Infuse skin with a number of nourishing serums that revitalize and restore health, hydration and glow.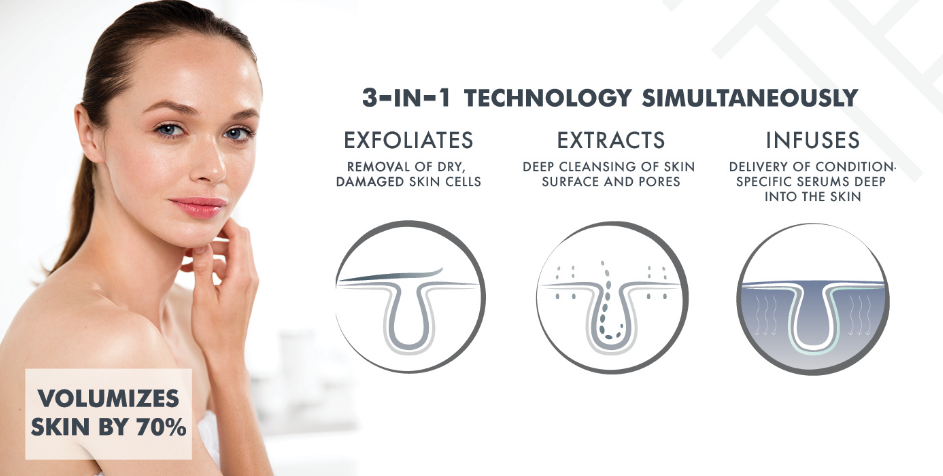 SilkPeel can be used for a number of problems including:
Visible signs of aging on the face, including wrinkles, fine lines and lip lines, and discoloration
Hyperpigmentation, brown spots or sun damage
Dryness and dehydration
Blemishes, including acne
Rough and uneven skin texture
Stretch marks, cellulite and acne on the body
Extreme dryness and cracking on the hands and feet
Bumps, dryness and discoloration on the arms and elbows
After SilkPeel treatments, skin may be volumized up to 70% and have a radiant glow. Fine lines, wrinkles and blemishes are visibly reduced. The treatment gives your skin a lasting youthful boost and stimulates healthy cell renewal, which in turn keeps skin feeling and looking better longer.
SilkPeel treatment results can be seen immediately and are long-lasting with a regular treatment regimen. The procedure is similar to microdermabrasion, which is the physical removal of the top layer of dead skin cells with exfoliation. Silkpeel goes a step further with the use of special mineral-rich serums to target specific skin tone and texture problems. SilkPeel is painless and requires no healing or downtime, and is a great option for those who prefer a gentler skin treatment than chemical peels or lasers.
Improve acne, reduce the appearance of large pores and brown spots, minimize the effects of sun damage and remove fine lip lines and wrinkles and improve your overall skin tone and texture without invasive procedures like surgery. To determine a treatment plan that's right for you, schedule a consultation with your dermatologist or one of our estheticians by calling 651-209-1600.