OUR SERVICES
Juvéderm VOLUMA XC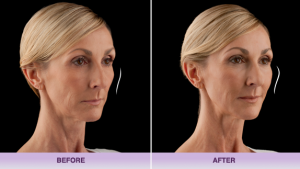 Juvéderm VOLUMA XC is a long lasting Hyaluronic Acid (HA) filler for mid-cheek volumizing.  It is the first and only filler FDA-approved to instantly add volume to the cheek area, resulting in a subtle lift.
Juvéderm VOLUMA XC was specifically created to restore lost facial volume in the cheeks, cheekbones and chin and was developed to be smoother than other hyaluronic acid facial volumizers. Juvéderm VOLUMA XC delivers a natural look and feel, with results proven to last up to two years.
Juvéderm VOLUMA XC is injected under the skin with a small needle. It works instantly to add volume  and subtly lift the cheek area, temporarily reversing  this sign of aging. To reduce pain during the procedure, Juvéderm VOLUMA XC contains a numbing agent  called lidocaine.  The more youthful profile you can achieve from the  procedure lasts up to 2 years with optimal treatment.  See the diagram below for the 3 areas where  Juvéderm VOLUMA XC adds volume lost to aging.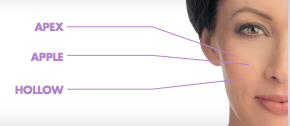 NEWS
HAVE YOU HEARD? WE HAVE A NEW PATIENT PORTAL!
We are excited to announce our upcoming transition from the Intelichart Patient Portal to the Bridge Patient Portal, effective July 6th, 2023.
For Patients
Online Bill Payment
In order to better serve our patients, we have a new online bill pay system that will allow you to enter your payments quickly and easily.
For Patients
Patient Information
Download a variety of online forms including new patient and medical history forms, Mohs information packets, and our financial policy.