Our estheticians work closely with our dermatologists to provide a complete range of esthetician services. The result is a unique skin care regimen including facial hair removal that keeps your skin clear, glowing and fresh at any age.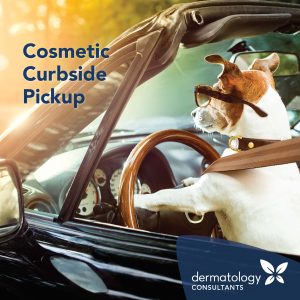 A wide variety of products and treatments allow our estheticians to help you address skin problems like wrinkles and crow's feet, sun damage, brown spots, facial hair and large pores to improve your skin tone and texture overall including:
General Skin Care Consultations include a detailed analysis of your skin to determine your individual needs and explanations of treatments recommended specifically for your skin. Skin Care products are also suggested to supplement your daily skin care regimen.
Prevent and Protect Skin Care Consultations are recommended for those with a history of skin cancer or strong sun exposure who wish to protect the skin from additional sun damage with the right sunscreen and reverse some of the signs of photo aging.
Product Consultations to determine the right daily regimen for your best skin, at any age.
Facials are customized according to your skin's particular needs including acne, anti-aging, dry skin, and issues of mature skin like brown spots and sun damage.
Clinical Peel Treatments help address a broad range of complexion concerns including fine lines and wrinkles, sun damage, brown spots and acne.
Dermaplaning exfoliates and resurfaces dull, dry skin with the added benefit of removing excess facial hair.
The SkinPen treatment is a safe, effective way to improve the skin's tone and texture, reduce fine lines and wrinkles, and improve the appearance of scars and stretch marks.
Diamond Glow is an advanced skin-resurfacing treatment that combines exfoliation, extraction, and infusion of condition-specific serums to improve skin health, function and appearance.
Facial waxing services for facial hair removal are available.
Schedule an appointment with one of our Licensed Estheticians by calling us at 651-209-1600 or request an appointment online here.