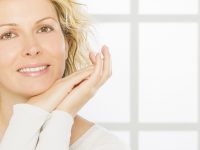 Running low on your favorite skincare products? We're now offering curbside skincare product pickup at all four Dermatology Consultants locations!
We know it's a challenge to maintain social distancing while ensuring you have all the health and beauty essentials you need. While many things in our lives have changed these days, your skincare routine doesn't have to be one of them. Simply call the office nearest you to arrange safe and convenient curbside pickup, and keep your skin looking and feeling its best.
How to order skincare products:
Call your closest clinic to place a skincare product order with our staff.
Pre-pay over the phone with your credit card.
Designate a day, time and person who'll be doing the pickup.
Park in the "designated" pickup spot on the scheduled day/time.
Call the clinic to let our staff know you've arrived.
Picking up your skincare order:
Please remain in your car and our staff will bring your order out to you.
All orders must include a designated pickup person.
We will ask you to sign your receipt for your order to finalize your transaction
Please review your receipt carefully at pickup.
We're sorry we're unable to offer returns or exchanges at this time. 
Things to keep in mind:
For our safety and yours, our staff will be wearing masks and doing our best to make your pick up as safe as possible
Our hours of operation are 7:30 AM – 3:30 PM.
If you are sick, please stay at home.
Our locations: