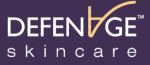 DefenAge is the first advanced skin care product that we've seen that shows an almost immediate change in the skin hydration and then cumulative dramatic changes by 6 weeks.
DefenAge's scientists were able to implement the discovery of defensins into groundbreaking technology called "Age-Repair Defensins", which is the primary ingredient in DefenAge Skincare. Special "defensins" within the DefenAge product line drive the production of new cells. No other product is proven to produce NEW basal stem cells.
To order DefenAge products like 8-in-1 BioSerum, 3D Eye Radiance Cream, Clinical Power Trio and more simply fill out this form. Pick up the products with our convenient curbside pickup, or have them mailed directly to your home!
 This form should only be used for ordering DefenAge skincare products.
A Dermatology Consultants staff member will call you during regular business hours to confirm your order and process your payment over the phone.
We'll either schedule your curbside pickup or arrange for shipment to your home.