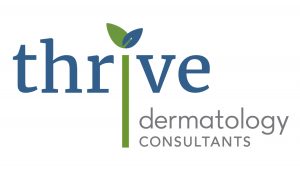 Dermatology Consultants' Thrive program has created this centralized page to post resources you may need. If you are looking for something that isn't on this page, please email thrive@dermatologyconsultants.com.
Physical Wellness
Mental Health
The Hartford Employee Assistant hotline 1-800-964-3577. Free and available 24/7.
Allina emotional support helpline 1-866-342-6892. Free of charge and available to anyone 24/7.
Learn to Live – free, confidential online mental health support. Use code Blue4 for access.
Guided meditations, music, visual relaxations, journaling, yoga and apps – Wayzata Schools calming room: https://sites.google.com/wayzataschools.org/virtualcalmingroom/home
MetLife offers a variety of resources. Including a dedicated toll-free hotline offering 24/7 telephonic support including immediate emotional support, research and referrals, and access to guidance and resources to cope with COVID-19. Available by calling 1-800-366-1192.
Financial Wellbeing
Call DC's dedicated Financial Planner Chad Olson at
Call Fidelity at 800.603.4015 or visitgo.fidelity.com/appointment to schedule a complimentary one-on-one consultation with a registered Fidelity Representative to discuss your financial goals and questions, and get help creating a strategy based on your needs.
Fidelity 401K Resources

401K Loan deferrals
401K Covid-19 Withdrawals

MetLife's Financial Wellness hub  : Q&A, Financial Tips on How to Improve Your Financial Health
Earn Blue Cross's $20 per month Fitness Incentive with the Sharecare App
Kid's Activities/Homeschool/Childcare
Working From Home
Community Involvement