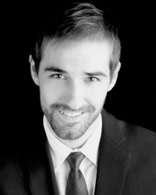 Dermatology Consultants is pleased to welcome Dr. Jeremy Cook. Dr. Cook will be accepting new patients at our Woodbury office beginning July 2, 2012.
"I'm very excited to be joining Dermatology Consultants," says Dr. Cook. "I have worked with many of the Dermatology Consultants doctors during my residency and have had great experiences with them as physicians and people. I look forward to calling them my colleagues soon."
Dr. Cook graduated from the University of Minnesota Medical School where he was Chief Resident from 2011 to 2012 and a member of the Alpha Omega Alpha Medical Honor Society. Prior to attending medical school, he graduated summa cum laude from Northwestern University. He is a member of the American Academy of Dermatology. Dr. Cook will be focusing on general and cosmetic dermatology as well as pediatric and surgical dermatology.
"We're very pleased that Dr. Jeremy Cook will be joining our practice," said Joseph Shaffer, MD, our group's President. "As a talented and caring physician, we know he will fit in well."
Appointments can be made with Dr. Cook at the Woodbury location of Dermatology Consultants by calling 651-209-1600.