Twin Cities' dermatology practice helps bridal parties look their best on the big day
July 1, 2012 – St. Paul, Minn – Dermatology Consultants, one of the oldest and largest dermatology practices in the Twin Cities, announced it has created a special promotion for brides and wedding parties in the Twin Cities. Beginning July 1, 2012, brides, mothers of the bride and groom, and entire bridal parties may take advantage of Dermatology Consultants' new Wedding Skin Package. The Wedding Skin Package offers a 10% discount off all cosmetic procedures , products and esthetic services recommended within an individual's personalized skin care plan.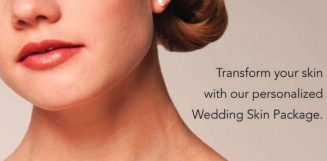 "Brides and anyone involved in an important event like this want their skin to look and feel its best. We start with a consultation by a Board Certified dermatologist and our experienced esthetician. From there, we'll formulate a customized skin care plan to meet your individual needs and goals," said Dr. Malinee Saxena of Dermatology Consultants in Minnesota. "Many brides suffer breakouts due to the stress of planning their wedding. We specialize in preventing and getting rid of acne so your skin will look its best on this important day."
 Mothers of the bride and groom, bridesmaids and groomsmen also can benefit from skin care products, services and procedures from basic facials to more comprehensive skin procedures offered by Dermatology Consultants. The practice also features a full line of skin rejuvenation procedures such as skin tightening with Ultherapy, brown spot removal and wrinkle removal with Fraxel laser treatments and even CoolSculpting to remove love handles and other areas of stubborn fat.
For best results, Dermatology Consultants suggests that the initial skin consultation occurs at least three to six months prior to the wedding date. "The more time we have the better, however there are many treatments that will also work in the short-term," said Dr. Saxena.
To schedule a consultation for a Wedding Skin Package please call 651-209-1600.