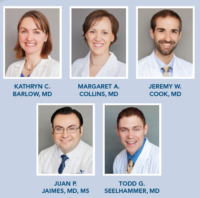 We are pleased to announce that five of our physicians were chosen by peers as Mpls.St.Paul Magazine Top Doctors – Rising Stars for outstanding practice and care in the field of Dermatology. These doctors are "ones to watch" in the field, according to the award that was announced in April.
The following doctors were recognized:
Congratulations to all!