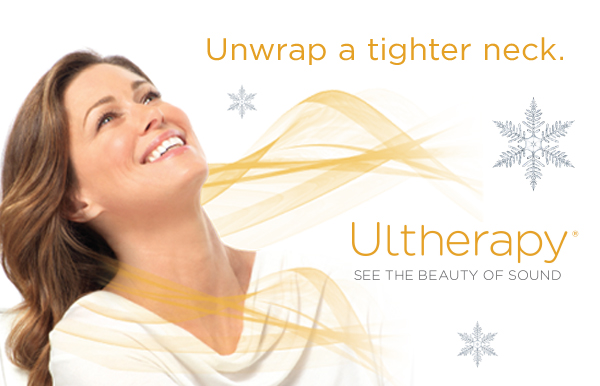 Dermatology Consultants provides Ultherapy treatments at our four locations in Eagan, Saint Paul, Vadnais Heights and Woodbury.
Ultherapy uses ultrasound technology to stimulate collagen production, and lift and tighten the skin.  The treatment recently received FDA-clearance to non-invasively lift lax tissue on the neck and under the chin. This is the second lift approval for Ultherapy, which was cleared as a facial treatment for non-invasive eyebrow lift in 2009.
"Ultherapy provides an alternative for men and women who want to tighten skin without surgery or extensive downtime," said Lynda Kauls, M.D. a dermatologist with Dermatology Consultants. "Patients see results that improve over several months as existing collagen is renewed and new collagen is formed as a result of the treatment. The improvements in the skin occur over months and look very natural.  It is an exciting tool."
A good candidate for Ultherapy is someone with skin that has relaxed to the point of looking and feeling less firm. Individuals experiencing a lowered brow line or sagging skin on the eyelids may also benefit from the treatment.  Ultherapy treatments typically last about an hour. Most patients report few side effects or downtime after the procedure.