We're thrilled to announce that we are now offering Juvéderm® VOLUMA® XC.  Juvéderm VOLUMA XC is a long lasting hyaluronic acid filler for mid-cheek volumizing.  It is the first and only Hyaluronic Acid (HA) filler that is FDA-approved to instantly add volume to the cheek area, resulting in a subtle lift.
Juvéderm VOLUMA XC was specifically created to restore lost facial volume in the cheeks, cheekbones and chin and was developed to be smoother than other HA  facial volumizers.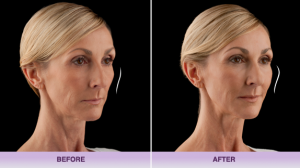 Juvéderm VOLUMA XC delivers a natural look and feel, with results proven to last up to two years.