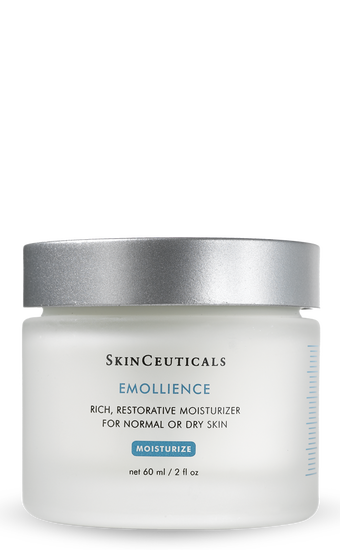 Fighting the good fight against dry skin? It's cold out there,and humidity is low. Our skin is thirsty and the Dermatology Consultants estheticians have some great product recommendations to help you keep your skin healthy and moisturized through winter and beyond.
For normal to dry skin, both Sandra Lundeen and Erin Meads recommend SkinCeuticals facial moisturizer "Emollience." For oily or acne prone skin, Sandra suggests CeraVe PM since it's oil-free and doesn't tend to clog pores and cause blackheads.
For the body, Erin also suggests a CeraVe product – the SA cream.
Be sure to stop by our office and pick up the right products for your battle with dry skin. If you join our VIP Program, you'll get 15% off. Learn more about the program.