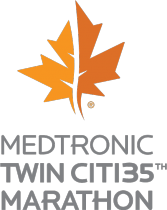 Join Dermatology Consultants at the 2016 Medtronic Twin Cities Marathon this weekend! We're pleased to return to this fun and exciting community event, now in its 35th year.
We will be at the Health and Fitness Expo on Friday and Saturday, October 7 and October 8, at Booth 358. The Expo will be held at the lower level of the Saint Paul RiverCentre, 175 West Kellogg Blvd, Saint Paul, MN 55102. The Expo runs 11am-8pm on Friday and 10am-7pm on Saturday. The Expo is free and open to the public.
We will also be at the Family Tent at the race on Saturday morning. We hope to see you there!