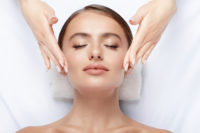 Join us at our St. Paul Office for a special presentation and an event-exclusive voucher.
At the event you'll learn about rejuvenating facial treatments that reduce visible signs of aging and improve skin texture and tone, including Silkpeel and Microneedling.
Our estheticians will be at the Open House to answer your questions about the cosmetic treatments they provide. Additionally, attendees will receive a voucher* for 20% off one esthetician service and 20% off one product at the time of esthetician service.
This event has ONE session at 5:30pm-7:30pm. Space is limited so please RSVP today.
Need directions to our St. Paul office? Click here.