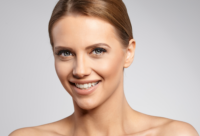 Our Spring Cosmetics Sale is coming soon, May 6 – May 10! 
Visit our offices that week to shop our offering of cosmetic products and enjoy 20% off your cosmetics purchase. From concealers and foundations to eyeshadows and other finishing touches, we have what you need to spring into beautiful new makeup!
Find a location nearest you and plan your visit today.