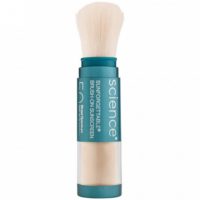 We're excited to announce colorescience skin care products are now available in our offices! For over a decade colorescience has blurred the lines between makeup and skin care to bring healthy, radiant beauty immediately while also improving and protecting skin for the future.
colorescience products provide:
All-physical sun protection
Defense against environmental toxins and stressors
Vital skin care ingredients like peptides, antioxidants, minerals and vitamins
colorescience products do not have harsh chemicals, dyes, talc, alcohol, mineral oil or fragrance, so it's safe on even the most sensitive skin. These products do not exacerbate skin conditions or clog pores.
To keep skin healthy, colorescience products provide high-performance physical UV protection and high-nourishment hydration. The hydrating moisture barrier created by these products keep moisture in while blocking stressors from affecting skin.
Learn more about the colorescience line and stop by our offices to see what we have in stock!