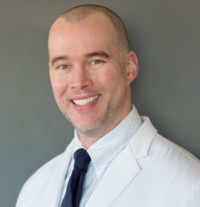 We are excited to welcome Dr. Craig Roelke to the Dermatology Consultants team! Dr. Roelke will be seeing patients at our St. Paul office.
Dr. Roelke obtained his B.S. in bacteriology at the University of Wisconsin at Madison, followed by medical school at the University of Wisconsin School of Medicine and Public Health (UWSMPH). He completed his internship at Aurora St. Luke's Medical Center and his residency at the Mayo Clinic Graduate School of Medicine.
In addition to practicing general dermatology and dermatologic surgery at Dermatology Consultants, Dr. Roelke is an adjunct professor at the University of Minnesota Department of Family Medicine and Community Health. He is also a Diplomate of the American Board of Dermatology and a member of the American Academy of Dermatology and the American Society for Dermatologic Surgery.
To schedule an appointment with Dr. Roelke call us at 651-209-1600.