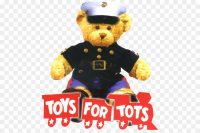 We're Collecting Toys!
We're excited to announce that we will be collecting toys at our four clinic locations for Toys for Tots Twin Cities 2021! Toys for Tots is a wonderful way to connect with the community and help out families during the holidays.
We will be accepting new, unwrapped toys at our four Twin Cities locations during our normal hours Monday, December 6th to Friday, December 13th. Click here for a list of clinic locations and addresses. 
All donations will be delivered to KARE11, an official drop-off site for Toys for Tots Twin Cities.  Watch for our appearance live on KARE 11 on December 13th at 6 PM! 
What can you donate?
Toys for Tots accepts new, unwrapped toys. Some examples are games, action figures, dolls, baby toys, puzzles, and non-realistic-looking weapons. They do accept homemade toys but ask that they are safe and free of sharp edges and small items that could be swallowed or otherwise injure the children that receive these donations.
Toys are distributed to kids from 0 – 15 years old. Typically, there is a shortage of toys for infants and teenagers. Gift cards are accepted but are not distributed as gifts. The Marines take donated gift cards and purchase gifts for the program.
You can also make a financial donation to the Toys for Tots Marines organization by clicking this link. 
About Toys for Tots
The mission of the U.S. Marine Corps Reserve Toys for Tots Program is to collect new, unwrapped toys during October, November, and December each year, and distribute those toys as Christmas gifts to less fortunate children in the community in which the campaign is conducted.
Marine Toys for Tots Foundation, an IRS recognized 501(c)(3) not-for-profit public charity is the fundraising, funding, and support organization for the U.S. Marine Corps Reserve Toys for Tots Program.  The Foundation was created at the behest of the U.S. Marine Corps and provides support in accordance with a Memorandum of Understanding with the Commander, Marine Forces Reserve, who directs the U.S. Marine Corps Reserve Toys for Tots Program.  The Foundation has supported Toys for Tots since 1991.