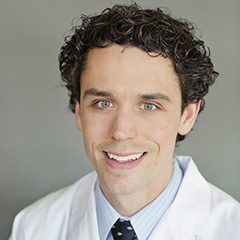 Dr. Phillip Keith will be starting with our practice in August and is now accepting appointments at our St. Paul and Vadnais Heights offices. Dr. Keith practices dermatologic surgery as well as general, cosmetic, and pediatric dermatology. He looks forward to joining a well-respected practice and providing excellent care for his patients.
"Dermatology is a diverse discipline and I enjoy seeing patients from all age groups and with a wide variety of diseases," says Dr. Keith.   "It is an eclectic field that require a mastery and integration of medicine, pathology, and surgery"
Dr. Keith attended the Medical College of Wisconsin where he received the Department of Surgery Senior Medical Student Achievement Award. He completed his internship at Aurora St. Luke's and his residency in Dermatology at the Mayo Clinic, where he received the Harold O. Perry Award for Scholastic Achievement. Prior to medical school Dr. Keith graduated Summa cum laude from Lawrence University with a B.S. in Biology and is a member of Phi Beta Kappa.
Dr. Keith is a member of the American Academy of Dermatology, the Minnesota Dermatological Society, and the American Society of Dermatologic Surgery. He has been published in Stroke, The International Journal of Dermatology, Pediatric Dermatology, the British Journal of Dermatology, and the Journal of Cutaneous Pathology.