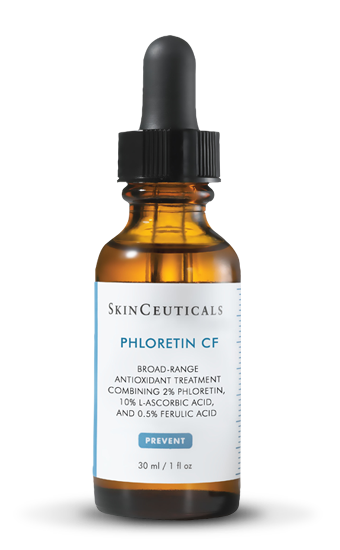 There are several products Dermatology Consultants esthetician Sandra Lundeen recommends on a daily basis that can be wonderful additions to your personal skin care regimen. Sandra shares her picks:
It's always best to come in for a complementary consultation with me to find out the best products for your skin, but I thought I would share some of my most regular recommendations with you this month. All of these products are from the wonderful SkinCeuticals line.
AOX Eye Gel is a "serum in a gel" that contains an antioxidant combination to help protect the delicate eye area from stress, while reviving under-eye skin and reduce the appearance of puffiness. It helps correct signs of photodamage and prevents signs of aging.
A.G.E. Interruptor is an excellent corrective cream for mature skin. It is a unique treatment formulated with 4% blueberry extract, 30% Proxy lane™ and 0.2% phytosphingosine. These ingredients help restore moisture and provide a barrier against dry, aging skin.
Phloretin CF comes from the bark of apple trees and the product also contains 10% vitamin C and ferulic acid. All three are antioxidants that help repair damage from sun and pollution. It also increases collagen, decreases fine lines and protects the skin from UV damage. It's really good for acne-prone skin too.

Retinol 0.5 helps stimulate cell regeneration and build collagen, diminishing the appearance of fine lines, wrinkles and age spots. Retinol 0.5 contains 0.5% pure retinol and is recommended as a prerequisite to Retinol 1.0.