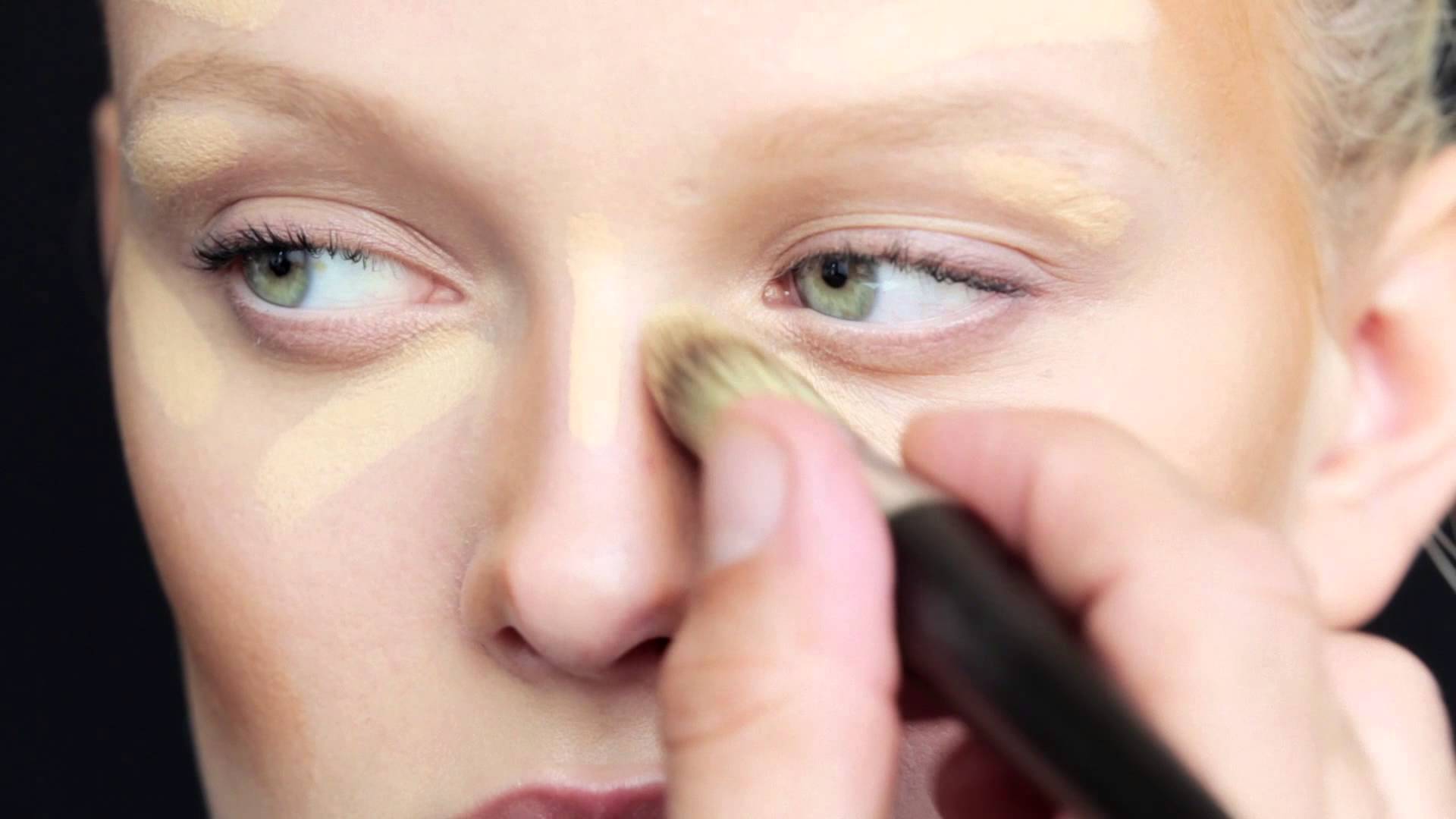 Contouring and highlighting are techniques for creating a flawless face with layers of colored makeup. Instead of the standard application of concealer and foundation, contouring and highlighting go several steps further. Good contouring is an art form, but it's one you can learn at home with the help of video tutorials from beauty gurus.
While the various stages of contouring can look pretty silly, once it's blended and layered the results are dramatic. How you contour has a lot to do with the shape of your face, the features you want to highlight or the problems you want to conceal. For example, you can conceal under-eye circles and make your upper cheekbones pop with a pale concealer applied in a specific way.
To get started, in addition to your usual primer, concealer and foundation, you'll need a good set of makeup brushes and blending sponges (don't forget to take care of them properly with regular washing!) and a number of shades of concealers and foundations. These include a very pale concealer and a foundation that's several shades darker than your skin tone. You'll also need powders to help set the makeup, which can be purchased in contour kits. Remember, good makeup is the place to start. Check out our monthly product sale here. 
Here are some videos you can follow to discover what you'll need to get started and some basic techniques for trying contouring at home:
As the videos above demonstrate, contouring and highlighting works for varying skin colors and can range from very deep contouring, to a more subtle look.
Experiment with what works for your face shape and skin tone. Make sure to view the final result in different lighting – what looks good in dark light may not look good in bright light. This also helps you learn how much contouring and highlighting is necessary for different times of day, so if you're headed out at night you can contour one way, and if you're going out in the daytime you can alter your technique.