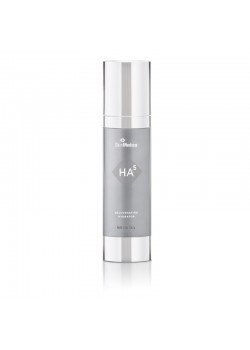 If you find it hard to keep your skin hydrated, SkinMedica's new HA 5 may just do the trick. HA 5 is a hyaluronic acid hydrating gel that works to create moisture in all skin types. Instant smoothing results and all-day hydration are just two of the product's benefits. HA 5 also helps your skin produce its own hyaluronic acid.
HA 5 fits in well with any skin care regimen. If you don't currently have a regimen we recommend a consultation with one of our dermatologists or estheticians to come up with a plan that works for your skin's unique needs. Learn more about our same day/next day dermatologist appointments.
HA 5 should be applied twice a day (morning and evening) to the face, neck and chest, especially areas with fine lines and wrinkles. It should be applied after any cleansing, toning and treatment products (including serums, topical medications, etc.). HA 5 should be applied before moisturizer and sunscreen.
HA 5 retails for $178. Brilliant Distinctions members receive 100 points for every bottle purchased. Learn more about Brilliant Distinctions and join here.