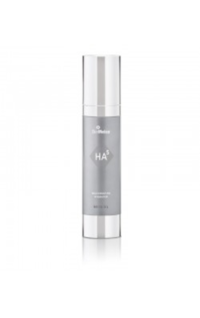 We're pleased to announce our September Product Special is SkinMedica HA5. Throughout September, stop by our offices to receive 20% off HA5. You'll also earn 100 Brilliant Distinction points for every bottle you buy!
HA5 is a unique formulation of hyaluronic acid, a "water loving" substance found in the skin. The product contains 5 different forms of hyaluronic acid that work to create moisture in the skin, providing instant smoothing, all day hydration, and supporting the skin's ability to replenish its own hyaluronic acid. Over time, our skin looses the ability to retain moisture and becomes rougher and dryer. HA5 helps replenish moisture loss. It benefits all skin types and will compliment any skin care regimen.
The 5 ways HA5 hydrates the skin:
– Time released hyaluronic acid and active ingredients for sustained moisture
– Sodium hyaluronate for immediate hydration
– Uncross-linked hyaluronic acid for improving texture and suppleness
– Nano hyaluronic acid for soothing and plumping the skin
– Cross-linked hyaluronic acid to provide up to 8 hours of hydration
HA 5 should be applied twice daily (morning and evening) after any cleansing, toning and treatment products (including serums, topical medication, etc.) to the face, neck and chest, paying special attention to areas with areas with fine lines and wrinkles. Use HA5 before moisturizer and sunscreen.